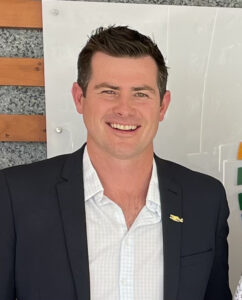 AG AVIATION FLIGHT ACADEMY DIRECTOR
With over 20 years in the aviation industry, specialising in finance and business management, Graham has forged a reputable career within this space.
Graham's vision for the Ag Aviation Flight Academy is that it supports safety in the industry, develops new pilots, and is an aspirational school that will be seen as a global leader in the years to come.
Graham is the accountable manager for Ag Aviation Flight Academy. He is responsible for the strategic direction of the academy in conjunction with industry experts, overseeing all operations and business developments.
Graham Wells – Director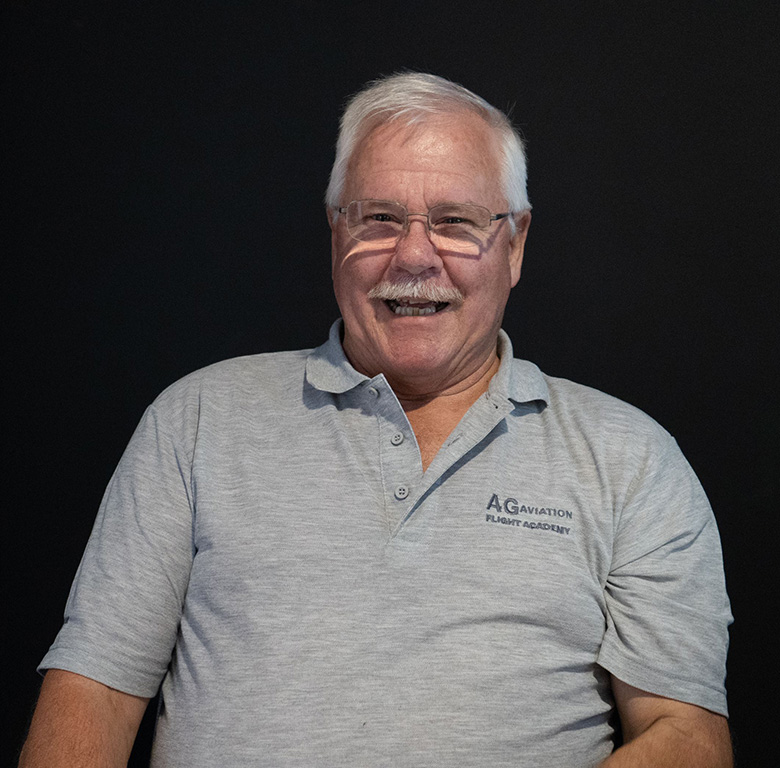 Charlie Marais is a South African aviation legend with a wealth of knowledge. He maintains the position of a Grade I Designated Flight Examiner on both Fixed Wing Aircraft and Helicopters. Charlie also specializes in many Aviation Safety Courses providing training in Dangerous Goods, Crew Resource Management, Safety Management Systems, Aircraft Investigation, and much more. In his spare time writing compelling articles for SA Flyer Magazine. He has extensive experience in the aerial application. Both agricultural and firefighting. As an ex-military commander and test pilot, Charlie is one of the top instructors in South Africa with more than 6000 hours of instruction. Now dedicated to sharing the learned experiences and lessons accumulated from a lifetime in aviation, every student that passes through an AAFA course is sure to learn something new and walk away a safer pilot at the end of the day.
Ag Aviation Africa is the Air Tractor dealership for Sub-Saharan Africa and the Middle East. The demand for Air Tractors has increased dramatically but there aren't enough pilots to fly them. Ag Aviation Flight Academy is focused on providing exceptional Agricultural Flight Training and Air Tractor Engineer's courses. With our brand-new Geo Sim Flight FNPT II simulator, based at our state-of-the-art facilities in the Cape Winelands, we are providing top-quality initial and recurrent training to enhance flight safety for all Ag-Pilots and operators. All our courses are endorsed by Air Tractor Inc. Ag Aviation Flight Academy is improving the quality and safety of agricultural training with our world-class facilities and a forward thinking approach.
To be the industry leaders in training and development. Providing pilots and engineers with the necessary skills and knowledge to ensure world-class service for all our clients and stakeholders throughout Africa and the Middle-East.
To be one of the best Air Tractor training facility for pilots and engineers around the world. Helping meet the demand for aerial applicators and technicians in Africa and abroad.
WHY AG AVIATION FLIGHT ACADEMY?
With a strong focus on safety, the quality of education we provide is highly prioritised. We are an approved part 141 flight school with comprehensive, ICAO approved training programs.
Apart from the FNPT2 approved flight simulator with life-like 802 flight controls and aerial application specific systems, AAFA has invested in its own AT504 for dual, side-by-side flight training. Perfect for initial type and introduction to turbine ratings.
Our instructors are exceptionally experienced. Particularly in air application and fire bombing, to provide you with invaluable lessons and guidance throughout all phases of your career.
THE FNPT II FLIGHT SIMULATOR TECHNOLOGY PROVIDES:
REDUCED INSURANCE PREMIUMS
Our simulator provides the opportunity to endorse Air Tractor approved/verified crew members. In turn, reducing often excessive insurance premiums.
REDUCEDTRAINING COSTS
Offering cheaper travel and accommodation compared to our European counterparts. AAFA is nestled away in the wonderful Western Cape with an abundance of attractions only Africa can offer.
ENHANCEDPILOT CAPABILITY
For the first time, African Ag-Pilots and Engineers will not need to make the laborious journey to Europe each year. With a local operator like AAFA, regular refresher training will be more practical, affordable and accessible.
OWNER PEACE OF MIND
The Air Tractor is a high technological marvel that requires the best possible training, line checks and endorsements of pilot capability that can only be checked in a flight simulator.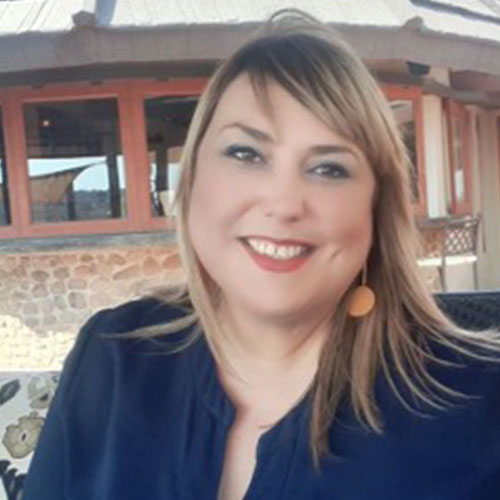 Elsabe Carstens
Flight School Manage
Elsabé has been working in the aviation industry for over 16 years. Most of her experience has been founded in the training sector. Her passion towards the people and industry reflects in her work. Elsabé is our 'go-to-person' with regards to everything flight training related. Having joined the team in 2021 she is key support to the Sales Department while also working as the AAFA Flight School Manager. With her bubbly personality and good sense of humour, she makes customers feel right at home.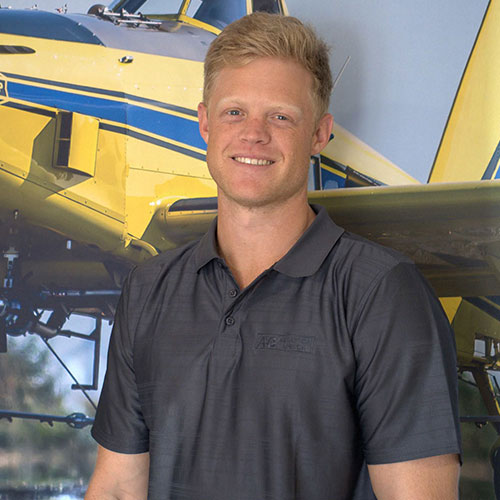 Rhett Shillaw
Instructor
Rhett is our latest addition to the AAFA team. Working as a 'jack of all trades', he has been effective in supporting all members of the team. With a Finance Degree and over 12 years of flying experience, Rhett comes from a diverse background. Previously working as a Grade II Flight Instructor at Cirrus South Africa as well as a seaplane pilot in Australia and the Maldives. Now focused on upskilling himself to become an essential member of the AAFA team. His enthusiasm and commitment are hard to ignore.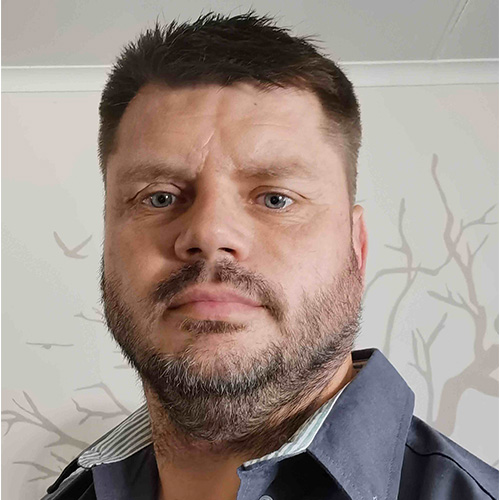 Henry
Aircraft Maintenance Engineer
Henry is another new addition to the team. With an extensive history working in the SAAF where he has spent 22 years building his career. Specialising as an Aircraft Maintenance Engineer and Flight Engineer on both fixed and rotary wing aircraft. With this wealth of knowledge, Henry has successfully completed his instructors rating to pass on some of his knowledge and expertise. Henry has been appointed as our Operations Maintenance Manager and will be attending to all customer needs, continue building relationships and assist in training aspiring engineers.
This simulator is going to make a huge difference to the safety and training standards for aerial applicators in Africa. The ability to drill Standard Operating Proceedures and in-flight emergencies is immense. This machine is highly capable.
One of the best simulator replicas I've seen. Every piece is an original Air Tractor part. With the 270 degree view and force feed-back in the controls, it's hard to believe that this is not a full motion simulator. An extrodinary experience indeed!
The feel of the controls in combination with the projectors create a very accurate experience. At the very least, the cockpit familiarisation will provide sufficient prep for when you get into the real thing. The training centre itself is very professional with friendly staff. Equipment is new, clean and in great condition. Flying at AG Aviation Africa has truly been a great experience.